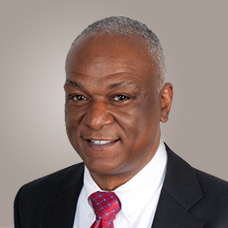 Frank Hyson
Vice President
Finance & Accounting
As VP of Finance & Accounting, Frank Hyson oversees the day-to-day operations of the corporate finance & accounting departments. Joining Roth Staffing Companies in 2015, Frank works alongside Senior Vice President and CFO Mimi Taylor, ensuring that financial processes run timely and accurately for all of Roth's specialized business lines across the country. Passionate with building a workplace based upon belonging and fostering career development, Frank is also a Co-Founder of the company's Coworker Resource Group BlackWallSt@Roth.
After graduating with a degree in Civil Engineering from Lafayette College, Frank began a 30-year career in oil & gas, where he began as an engineer, drilling and completing wells across the Western United States. Frank advanced to Marketing Engineer before earning his MBA in finance from Sacred Heart University, elevating himself to Finance Director before coming to Roth.
While staffing and gasoline may be quite different lines of business, Frank embraces the human element of staffing and Roth Staffing Companies. Frank plays an active role in Roth's culture, leading his team and using his skills to "make life better for the people we serve." Frank remarks, "Roth truly lives and breathes their Mission, Vision, and Values. It is part of everything we do!"
Since 2014, Frank also serves as Chief Financial Officer for QMI, a community-based foundation dedicated to the preservation of the Historic RMS Queen Mary and her history.