Roth Staffing // DEI
A culture of belonging

"Respect the dignity and worth of every individual and act accordingly."
– Roth Staffing Value #2
At Roth Staffing Companies, it has always been our goal to treat the people we serve with respect and kindness. It is the foundation of who we are as a company, and central to our ongoing charge to do good and always do the right thing.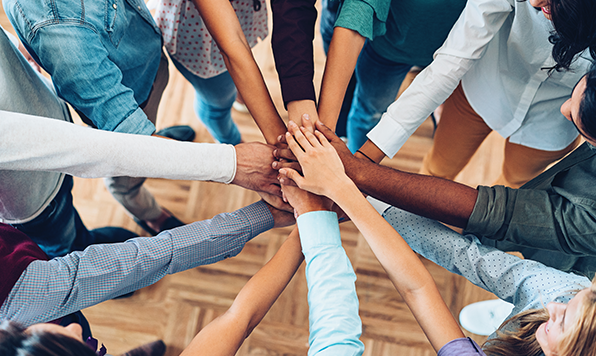 "We are in the business of people. Respecting the dignity and worth of every individual is fundamental to who we are. Individual differences, life experiences, knowledge, inventiveness, innovation, self-expression, unique capabilities, and talent that our coworkers and Ambassadors invest in their work represents a significant part of not only our culture, but our reputation, our company's achievement, and our ability to make life better for the people we serve."

– Adam Roth, CEO

Our Commitment
Roth Staffing stands against racism, violence, inequity, and hate. We will continue to strive to make meaningful, positive change in the communities we serve through our inclusive business practices and supporting minority-serving organizations.
Initiatives to drive change in the areas of Diversity, Equity & Inclusion (DEI) are always a work in progress. We are committed to the development of a work environment built on the premise of equity for all – from our coworkers to our clients to our Ambassadors on assignment.
Roth Staffing…by the numbers
35%
Roth Staffing Minority Population for Coworkers*
Black or African American
Native Hawaiian/Pacific Islander
American Indian/Alaskan Native
73%
Roth Staffing Minority Population for Ambassadors*
Black or African American
American Indian/Alaskan Native
Native Hawaiian/Pacific Islander
Women at Roth Staffing*
Women in leadership roles
Volunteering at Roth
15,600
Company paid awareness and community
service hours available for coworkers
*Self-identification gender and ethnicity data
**Every year, Roth Staffing conducts an equal pay assessment of our Coworkers. The evaluation includes reviewing Coworker compensation through the lens of gender, race and ethnicity in bonuses and promotions.
Engaging Our Coworkers
Belonging is the idea that you are at home in any space you occupy. At Roth Staffing, we consistently engage our coworkers through our biannual engagement surveys. The surveys are personalized and anonymized to ensure that through their authentic feedback, all coworkers can contribute to making Roth Staffing a place where everyone has a voice, and their unique differences are embraced and celebrated.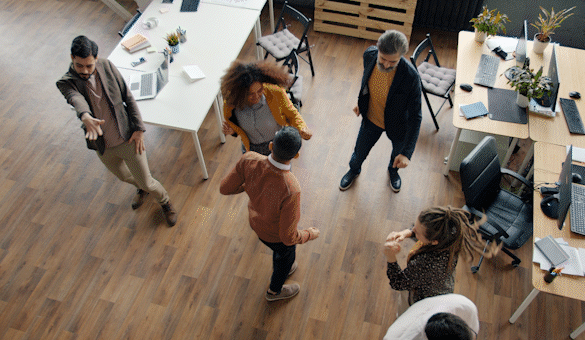 Coworker Resource Groups
Based on direct input from our coworkers in 2020, we began our Coworker Resource Groups (CRGs). These growing groups serve as a source of support, providing community and foundation for advocacy and connection through ongoing meaningful dialogue, sharing, discovery, as well as mentoring among coworkers and allies.
Our Mission
Educate, Empower, and Inspire all coworkers at Roth Staffing on the VALUE of Diversity and what YOU bring to the company.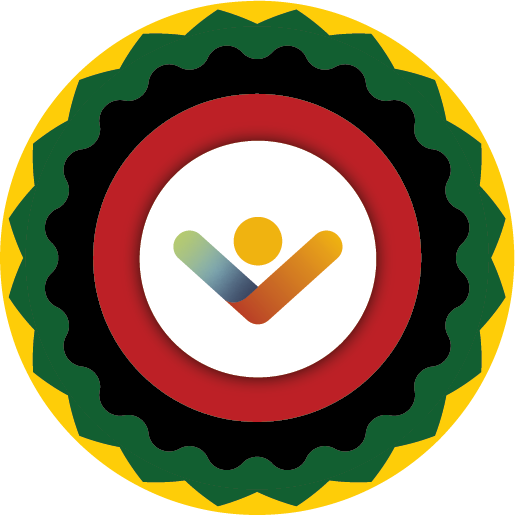 BlackWallSt@Roth
A Coworker Resource Group that empowers, supports, and develops our fellow Black/African American employees while promoting learning and engagement for our allies.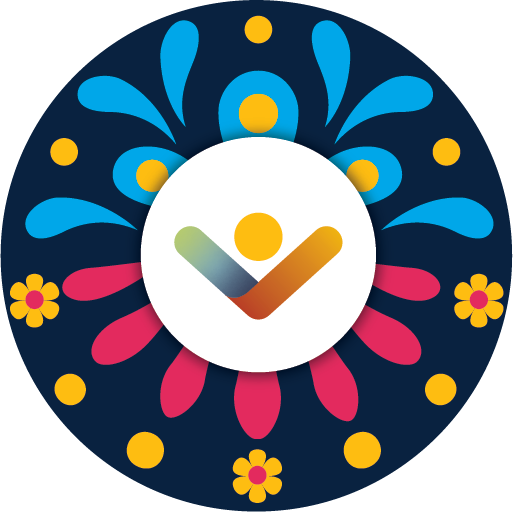 ¡Adelante!@Roth
Our LatinX/Hispanic coworker community is designed to create a safe space for open discussion, community, celebration of culture, shared experiences, growth and development, and increased learning and awareness with our allies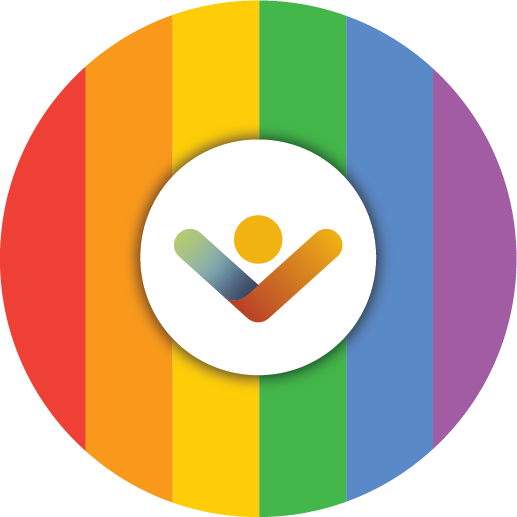 Proud@Roth
Our LGBTQ+ (Lesbian, Gay, Bi-Sexual, Transgender, Queer) coworker group is an inclusive community of both members and allies that promotes open discussion facilitates better understanding, and allows all to bring their authentic selves to work every day.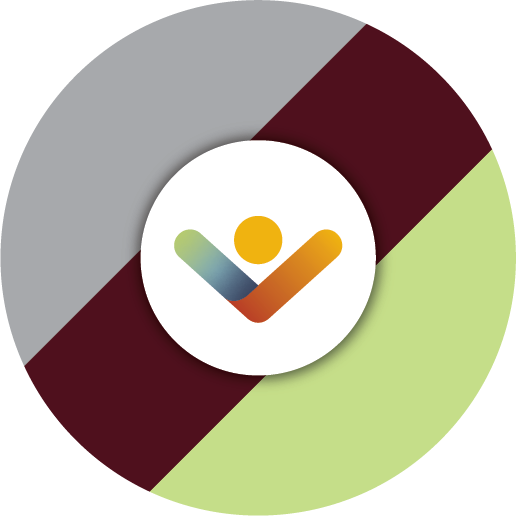 Cabernet@Roth
A community specifically geared to give a voice and understanding for the issues facing the 50+ coworkers in today's workplace.
"The DEI journey at Roth has been one of the most rewarding experiences I have been a part of in my professional career. I don't use the word "journey" lightly because I don't think we will ever "arrive." The conversations, roundtables, and Coworker Resource Group meetings have been so impactful that it has made me a better person. To see how far we have come, but the resilience of the entire company to keep diving in further, is truly inspiring."
– Byron White, Co Leader/Founder of BlackWallSt@Roth


"I love that our company has created spaces where we can celebrate our culture and diversity! Every time we meet, I learn something new or see something different. It feels good to be in a space where we can celebrate what makes us similar while at the same time embrace what makes us each so unique and beautiful. I didn't realize how good it would feel to talk about my culture and celebrate with other coworkers in the company."
– Denise Orozco, Founder ¡Adelante!@Roth


"Prior to joining Roth Staffing, I had never been "out" in the workplace, but here we are all encouraged to bring our whole selves to work every day. I'm so grateful to have a space to connect with other LGBTQ+ coworkers and allies. Being able to share our stories and support each other is such a rewarding experience."
– Charlie Fields, Co Leader, Proud@Roth


How we help make a difference
Strategic Partnerships & Giving
We have hands-on involvement including scholarship and grant support with several community organizations such as HBCU Connect, ALPFA, Girls Inc., American Legion and PFLAG, working with youth, alumni, veterans, and professionals to identify, accelerate, and elevate the development of underrepresented talent and our community workforce and well as provide professional development opportunities for our coworkers. Additionally, to amplify our recruiting outreach, we partner with CIRCA, a diversity recruitment solution that reaches 20,000+ diverse recruiting sources.
Holidays & Volunteerism
As part of our paid time off program, eligible coworkers receive one additional paid day off each year specifically for Diversity, Equity, and Inclusion awareness to celebrate, and learn about a DEI holiday, event, or a cause meaningful to them. In addition, coworkers receive two paid days to volunteer, providing an opportunity to support the unique and diverse needs of their communities.
Learning
We provide guided learning pathways for all coworkers' professional and personal growth. Embedded in training curriculum for new hires and current employees, as well as standalone events, these learning resources help ensure ongoing education and development for coworkers. In collaboration with our Coworker Resource Groups (CRGs), Roth Staffing hosts culture town hall events and learning opportunities related to current topics and activities in the DEI space.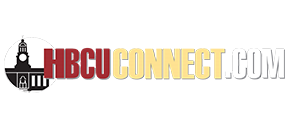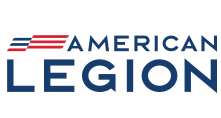 Workers with disabilities at Roth Staffing
At Roth Staffing, we celebrate the varied contributions of workers with disabilities. We are committed to being an inclusive organization and providing a supportive workplace for all our coworkers and Ambassadors, including people with disabilities. We proudly support the U.S. Department of Labor's National Disability Employment Awareness initiative by reexamining our processes and learning how we can become more inclusive.
Do you need assistance completing our application or creating your resume? You can reach out to us by emailing accommodations@rothstaffing.com or calling (714) 939-8600.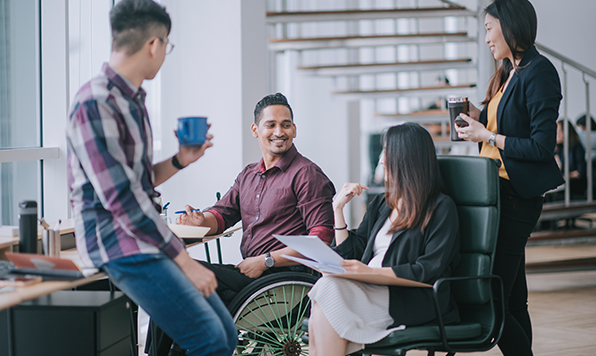 Veterans at Roth Staffing
At Roth Staffing, our company Purpose is "to make life better for the people we serve…" especially those who have served this country and its people. We are proud to hire and work alongside our nation's finest. We recognize that veterans have unique and valuable skill sets and unrivaled leadership abilities and are honored to have them as part of the Roth Staffing family.
Roth Staffing has partnered nationally with the American Legion, a non-profit organization serving veterans, youth, and the community.