Roth Staffing // Hire Talent
Find talent you can count on

The right talent. When you need it.
Let our specialized recruiters find the individuals with the skills you need – and who are the best fit for your organization. We have a variety of solutions to assist with your unique staffing needs, including:
Temporary
Temporary-to-Hire
Project Staffing Solutions
Direct Hire Solutions
Strategic Solutions
Contract
Contract-to-Hire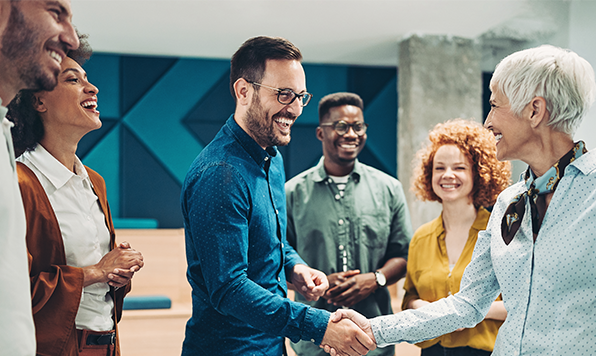 It's your definition of quality that matters most.
Through our unique and proven processes honed through decades of creating remarkable experiences for our customers, we work to truly understand your needs and provide talented professionals who are prepared for success on day one.
Your satisfaction is guaranteed – and then some.
At Roth Staffing, we go above and beyond the guarantee offered by every other staffing firm. When notified promptly of a performance issue with an Ambassador placed on an assignment, we will make it right. We will compensate you beyond your initial investment for any unproductive time.
Learn more about our business lines, with service teams who specialize in their industry to best understand your needs.