If you're new to working with a recruiter, you're probably wondering where to start. Your recruiter wants to get to know you and you will need to give them all the information about you so they can help you land the right job. As you get started, there are a few key questions to ask a recruiter that will help establish a good relationship.
Ready to get started? Here are 8 key questions to ask your potential recruiter before working with them.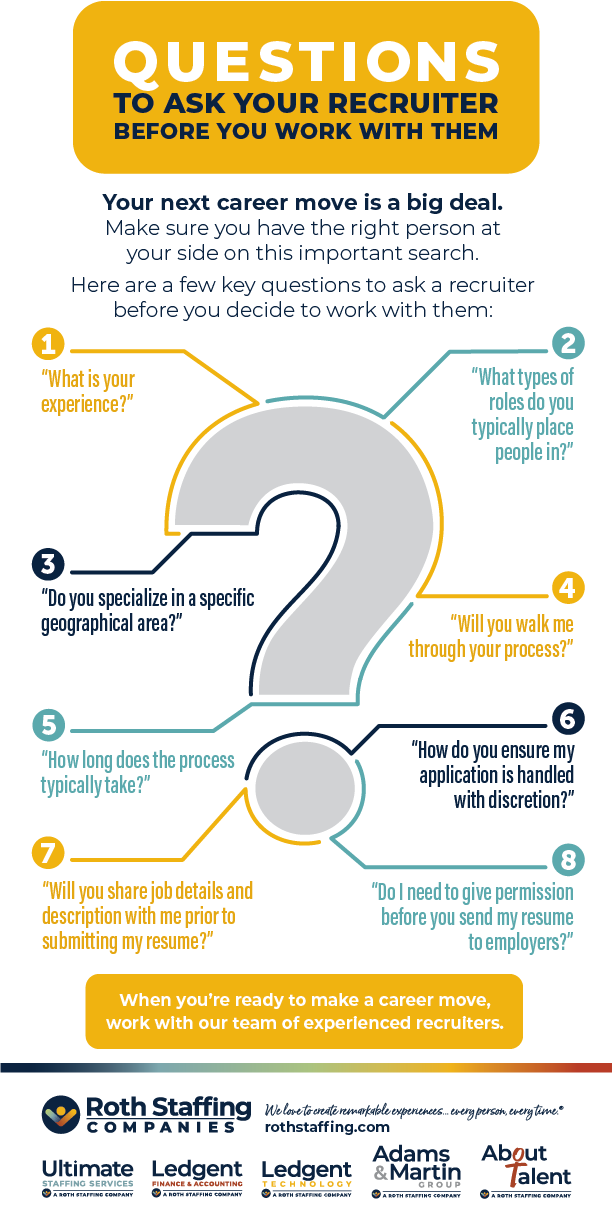 Looking for a new opportunity? Roth Staffing has specialized recruiters to help you navigate your career. Contact us today to find out more!