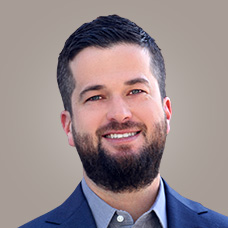 Adam Roth
"Adam Roth brings a compelling vision that others want to follow. His ability to sculpt a course of action and strategy serves Roth coworkers and customers in the most profound way," says Curt Coffman, author of First, Break All the Rules and Follow This Path. 
As CEO of one of the largest staffing firms in the U.S., Adam Roth is also the architect behind one of the best coworker engagement programs in the industry. Ranking #1 in 2022 by Staffing Industry Analysts (SIA) Best Places to Work, and consistently ranking over the years on Inc.'s Best Workplaces and Fortune's Best Workplaces for Women, Best Workplaces in Consulting & Professional Services and Best Workplaces for Millennials among other accolades, Roth Staffing is home to some of the happiest employees in the nation. This achievement is made more impressive by the fact that Roth Staffing is one of the largest staffing firms in the nation, spanning from California to Washington, D.C.  
Under Adam's leadership, all of Roth Staffing's business lines have each individually earned year after year ClearlyRated's Best of Staffing awards in both the Client and Talent categories. The American Business Awards honored Adam with the 2018 Gold Stevie Award for Executive of the Year in the Business Services category and SIA inducted him into the Hall of Fame as one of the 100 Most Influential People in Staffing in addition to being named on their 40 Under 40 list. 
Adam makes community giving a central part of the company, serving in past years on the executive board of the American Heart Association Heart Walk in Orange County and acting as Chair in 2018, which was the most successful fundraiser in the event's history. In addition to the company's ongoing partnership with the AHA, in 2019 Adam established a new partnership with the Make-A-Wish foundation, and partnerships with INROADS, Feeding America, and Adopt-a-Pet.com in 2021. 
Adam joined Roth Staffing after earning his bachelor's degree from the College of William and Mary in Williamsburg, VA. He founded the Adams & Martin Group legal staffing line and acted as President of the business line for four years. Adam then served as Chief Administrative Officer before being promoted to President and COO in 2008.   
Adam has been serving as CEO of Roth Staffing since 2016.