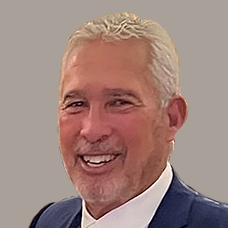 Ben Roth
Ben Roth is an industry leader who has historically been recognized by Staffing Industry Analysts as one of Staffing's 100 Most Influential People. After being an executive leader of a large national staffing organization for more than a decade, he left the industry, but never stopped thinking about how much better a staffing company could be if it truly put the needs of the candidates at the forefront and make doing the right thing always the compass for how business was conducted. He continuously thought about how the industry could be reinvented and set out to launch Roth Staffing Companies in 1994. He opened the doors to one small office in Newport Beach, CA. His desire to create a company that was different and better, combined with fulfilling broader social responsibilities, led to unprecedented growth.
When he started the company, Ben figured he had three choices: to change with the industry, to remain constant and get left behind, or to lead and change the industry. For Ben, the third choice was the only option. In 1999, Roth Staffing was ranked by Inc. Magazine as the #1 fastest growing privately held company in the United States, growing 20,332% over a four-year period. Ben has been recognized by Ernst & Young as "Entrepreneur of the Year" for business services. The company has gone on to earn multiple awards including a decade of being recognized as a Best Staffing Firms to Work For by Staffing Industry Analysts, earning ClearlyRated's Best of Staffing® recognition with both the Client and Talent Awards, and multiple recognitions by Fortune and Inc. on their Best Workplaces rankings.
Ben authored Roth Staffing's Mission, Vision, Values, Purpose and Promise, creating the soul of Roth Staffing, which is believed by many to be the very best culture in the staffing industry. Ben is also known as an innovator who pioneered programs that have shaped the industry. This may be best exemplified with the "On-Premise" staffing model, which he introduced to the industry in the early 1990s. Today, nearly one-third of the total global staffing spend flows through this type of staffing structure. He also created the Ambassador Program®, which significantly increases the engagement of Ambassadors on assignment and enables us to fulfill the Roth Promise for our customers. Now, nearly three decades after founding Roth Staffing, Ben is an active voice in shaping strategic goals and championing the company's core philosophies as the organization continues to innovate and grow into the future.