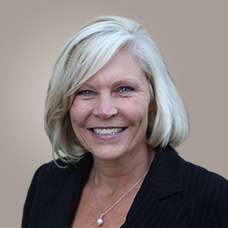 Kristi Kennedy
Having a successful and growing career in the staffing industry for more than 30 years, Kristi Kennedy Lahiff joined Roth Staffing in as a Senior Vice President in 2009. While serving on our senior leadership team that creates and executes the strategies that make Roth Staffing the industry leader it is, Kristi directly oversees with her executive leadership all regional staffing operations for our Midwest, West Central and Southeast markets.
A graduate from Indiana University Bloomington with a Bachelor of Science in Health Administration. Kristi's career began when she joined a large national staffing firm and worked her way up through the organization, earning the role of Regional Vice President. She later served as Senior Vice President of Field Operations for a large national staffing company, responsible for driving growth and profitability for all branch and strategic account operations.
At Roth Staffing, Kristi is legendary as a source of enthusiasm and energy. She is credited as the creator of our coworker engagement Roth Recess program and inspires all those around her to not only drive performance but have fun while excelling! Kristi's wealth of experience and success on both the commercial branch side of the staffing industry, as well as strategic enterprise partnerships, helps to create remarkable experiences every day for our clients, Ambassadors, and coworkers.