Roth Staffing // Giving Back
Giving back… to make life better

Annually, Roth Staffing Companies invests more than $1 million into our communities via…
Nationwide partnerships with nonprofit organizations
Local donations and company-sponsored volunteer hours at our locations throughout the U.S.
Each individual coworker volunteering—an investment of more than 10,000 business hours supporting local non-profits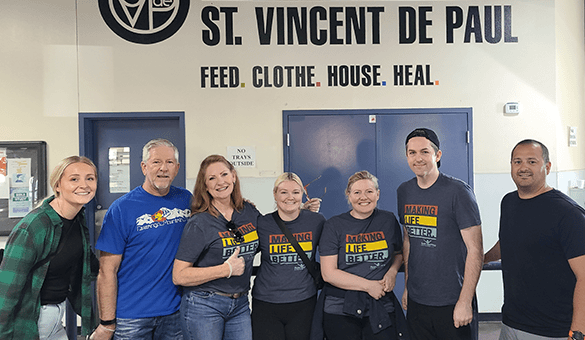 Purpose:full Company-wide Giving Program
At Roth Staffing, our Purpose is "To make life better for the people we serve" – and this includes the communities in which we do business. From national partnerships with nonprofit organizations to local volunteer opportunities, we are committed to supporting programs that help make life better for everyone.
While we support numerous local charities throughout the communities we support, we have relationships with several national nonprofit charitable organizations.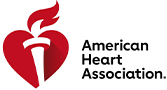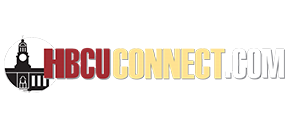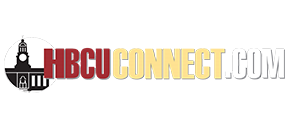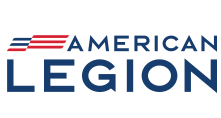 Roth Staffing Coworker Leslie Prince,
Regional Vice President on our partnership
with Make-A-Wish®
Being able to grant a wish locally has by far been the most memorable moment in my career. The look on Naomi's face when I handed her the puppy she had wished for will forever be imprinted on my heart. I love all of these from the heart moments that Roth Staffing has been a part of.

Roth Staffing Coworker Satnam Dosanjh,
Senior Business Solutions Manager on our
work with Girls Inc.
My favorite part of working with Girls Inc. Orange County and their Externship program was being afforded the opportunity to coach, mentor and teach my mentee. I was able to see firsthand her growth from the beginning of the program to the end in a variety of ways – the most impactful being her confidence and her belief in herself.

Coworker Volunteer Opportunities
Roth Staffing provides all full-time coworkers with two paid days off per year to participate in volunteer efforts. Named the "Staci Ingram Doing Good Community Service Days" in honor of a beloved coworker who made a significant impact through community service, this program provides an opportunity for each coworker to support the unique and diverse needs of the communities in which we do business through involvement in charitable organizations and community service projects that are meaningful to them.
"I feel like I can go out more often into the community and give back. Roth allows me to feel like I can make a difference with my job.
– Cristina L.
"Giving back to my community gives me a sense of purpose, allows me to experience new groups and orgs which feeds my "learning" strength and allows me to share some of my talents in a different way." – Denise O.
"Some of my favorite memories at Roth have been tied to our volunteerism activities!" – Valerie K.
"It brings me a sense of purpose by being able to help communities and charities." – Brittni D.

Food for Thought Program
Created in mid-2022, Roth Staffing's Food for Thought program encourages our coworkers to come together utilizing their company-paid volunteer hours to support local food banks and pantries to help combat food insecurity. From packing food to working on local farms, it's quickly become one of our favorite group activities.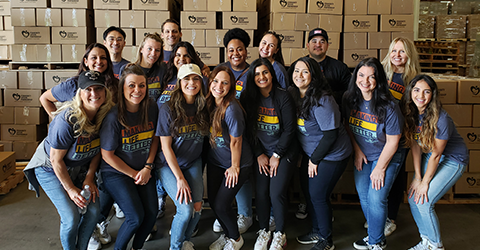 Roth Heroes
Roth Staffing is honored to pay tribute to some of our extraordinary coworkers – people with huge hearts who do those simple things every day that create remarkable experiences for those around them. Nominations are accepted each year, and Roth Hero finalists are honored every August during Roth Staffing's anniversary week, where they are recognized with a donation to their charity of choice.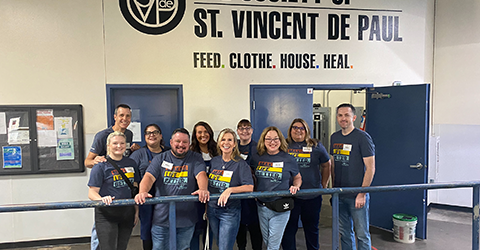 (re)Purpose:full
From our partnership with the National Forest Foundation and planting a tree for every person we hire, to recycling, to cleaning up our waterways and oceans, and reducing our carbon footprint, our (re)Purpose:full program focuses on informing and inspiring our coworkers, customers and Ambassadors to make environmentally friendly decisions in the workplace and at home. We recognize that our small everyday actions can ultimately make a big impact on the world.