Roth Staffing // Expedite
Manage your staffing needs with ease

Our secure web portal allows you to easily and quickly manage your staffing services—from ordering to timecard management to reporting and invoices—on one easy-to-navigate site. Expedite allows you to access data 24/7, provides the latest available information, and requires no additional software. Best of all, it's free to our customers.
What can you do with Expedite?
Orders
Place orders and obtain approvals online, eliminating paper signatures.
Timekeeping
Review and approve timecards submitted online or through on-site timeclocks.
Reports
Access standard reports plus hundreds of on-demand reports for virtually any data you wish to view.
Invoicing
See billing information, customized to your needs, via our secure website.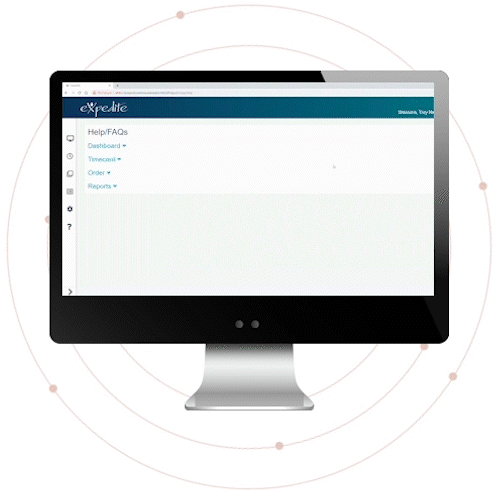 Expedite was designed to make life better for the people we serve!
Contact us to learn more or to schedule a live demo today.